Pearl River Shutter Company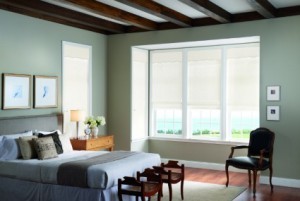 We often ignore the windows on our homes and buy the cheapest Pearl River, LA window treatments that we can find. Most people are like this as decorating every window in the home can become very costly very quickly. But at All About Blinds & Shutters, your windows can be covered with high quality window treatments. Call our Pearl River shutter company today for more details.
There are different varieties of window treatments to choose from. Many of the popular ones are shades, shutters and blinds. They are made from the most durable materials on earth making them next to impossible to break.
All of these can make your home more aesthetically pleasing to look at. Just think how you would feel with the added protection of having new window treatments in the home. You would find them to be worth the initial investment.
Stop making excuses about your windows and have the experts attend to them. All About Blinds & Shutters is available to measure and customize options solely created for your home.
Pearl River Blinds
Blinds are used in almost every home in the Untied States. That's because they are relatively cheap and come in all different colors. Many of those colors can match the interior of your home. Pearl River blinds are can be costumed to fit onto your windows too as they come in:
Wood blinds are created to look natural and give of an elegant style in the rooms they are installed in. But, they cannot be installed in rooms that have moisture issues such as the bathroom and laundry rooms.
Pearl River Shades
Widow shades are a bit different from binds as they are created from a flat-like piece of material. Shades are great at producing privacy as they can be tugged on to be opened and also closed.
Having privacy in the home allows you to spend time with children and loved ones without being watched by your nosy neighbors. Shades also come in different varieties and colors to meet your interior needs.
Call All About Blinds & Shutters today for more information on how to get custom shades installed in your home. We know just how much you're going to love your new window treatments and all they have to offer.
Call our Pearl River blind and shutter experts today and let us deliver the windows treatments to you as we have a showroom on wheels. There's no need to waste your time or gas when we can bring it all over to you.
Recent Articles
Make Your Home Eco-Friendly With St. Tammany Polywood Shutters

Apart from the design and structure of a room, details of the interior design will give it personality, beauty and panache. It is therefore important to take the time to consider choices of soft furnishings. Dress Your Windows With St. Tammany Polywood Shutters One main kind of soft furnishing to pull the look of a room…

Read More

Advantages of Slidell Polywood Shutters

Polywood Shutters can offer your Slidell house with more protection and safety, and it is highly useful in several other ways. They are free from chemicals, as they come directly from nature and thus act as eco friendly system. Shutters that are made of plastic might release hazardous gasses, when they become old or when…

Read More

If you are looking for a Pearl River blind and shutter company then please call 985-727-1525 or complete our online request form.