How To Choose The Best Blinds & Shades For Kid's & Pets
---
---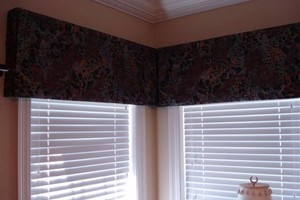 Warning labels on blinds and shades are not enough when it comes to keeping kids and pets safe. The potential hazard of strangulation by a window covering cord is very real. If you have come to understand that it's best to choose a blind or shade that is safe for the little ones in your family, you'll want to know about all the different options out there.
All About Blinds & Shutters takes child safety seriously, and so do the manufacturers we work with. We want to educate the public about some of the best options available from top quality name-brand products that don't fall apart. If you are interested in seeing any up close, call us for an at-home consultation.
First, let's go over the different types available and then look at several name-brand options.
Easy Lift Systems For Horizontal Blinds & Shades
A cordless lift system that is easy to use is your best option for blinds and shades in kid's rooms or for homes with pets. Easy lift systems also make the window treatments open and close with just a light touch of the finger. Shades in a cordless bottom up/top down styles give you have more options for natural light.
Motorized Blinds & Shades
Better yet, motorized blinds and shades give you more than just safety. You can open and close your window treatments wireless too. This is the ultimate in convenience, style, and safety for homes with pets or kids.
Cord Tensioner For Blinds & Shades
If you don't plan to change out your blinds, at least install a cord tension bracket to hold the cord taught and stable to the wall. A cord tensioner keeps tension on the cords of blinds and shades so they do not dangle. Be sure to install the tensioner properly to reduce the risk of child or pet entanglement.
Combination Wand/Cord for Blinds
A combo wand/cord will keep the cord taught and out of the reach of your pets or children. This is another alternative to the cord tensioner. You will use the wand to both lift and tilt the blinds.
Cord Stops For Internal Cords On Blinds
Cord stops keep the internal cords on blinds still so they don't slip through the louvers. It is just as easy for a pet or child to get strangled on the inner cords as it is a dangling control cord.
Custom Blinds & Shades
All the custom blinds and shades in the following manufacturer product lines can be fitted with the above-mentioned safety features.
Name-Brand Blinds & Shades For Child Safety
Check out these styles in Hunter Douglas and ask your representative about adding child-safe technologies:
Duette® Honeycomb Shades
Silhouette Shades
Pirouette Shades
Vignette Roman Shades
Solera Shades
Sonnette Shades
Parkland Blinds
Everwood Blinds
Modern Precious Metals
Options in Timber Blinds Products:
Prism Honeycomb Shades
Prism Pleated Shades
SolarVue Roller Shades
Prism Sheer Shades
Veneto Natural Wood Blinds
TimberVue Blinds
Premium Faux Wood Blinds
Options in Graber:
LightWeaves® Solar Shades
FashionPleat® Shades
CrystalPleat Cellular Shades
Aluminum Horizontal Blinds
Lake Forest Faux Wood Blinds
Traditions Composite Blinds
Sources:
https://www.timberblinds.com/products/best-for-kids.html
https://www.hunterdouglas.com/child-safety
http://www.graberblinds.com/support/window-cord-safety#.Wk-kt3lry70
If you would like to learn more about the best blinds and shades for children and pets, please call 985-727-1525 or complete our online request form.