Solar Shades for Mandeville Home and Office
---
---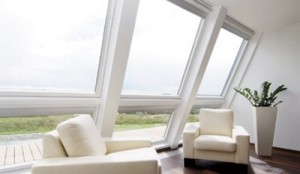 There are a wide variety of Mandeville solar shade products. You're sure to find a high quality, beautiful and highly functional solar shades that meets your home and business needs.
Solar shades are available in a variety of densities and colors which can provide solar protection along with reduced glare and brightness on work surfaces and computer screens. This allows for more comfortable working conditions, helping contribute to productivity. Up to 90% of thermal radiation can be blocked with solar shades. Mandeville businesses will benefit from a reduction in heating and cooling costs, allowing you to enjoy more comfortable temperatures.
With Mandeville solar shades on your windows you can be assured complete daytime privacy while still providing an exceptional view of the exterior and blocking harmful solar radiation.
Solar shades offer outstanding durability in climatic conditions of all types. Easy to clean and operate, maintenance is kept to a minimum while your solar screens remain beautiful.
Motorized roller shades are also available for your solar screen. These features are helpful for large or high windows, large Mandeville buildings, and businesses.
There are a tremendous selection of Mandeville Solar Shade Fabrics. The best way to select a solar shade fabric is to understand what issue needs to be addressed. Lighter colors reflect more heat and darker colors reduce more glare. Which ever problem there may be in a office, or a home, there is a solar shade fabric that will come to the rescue.
If you are looking for a Mandeville blinds or shutter installation company then please call 985-727-1525 or complete our online request form.