Why St. Tammany Bamboo Roman Shades Are For You
---
---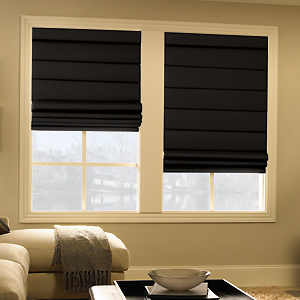 Roman shades are inexpensive and elegant window treatment to block the sun or prying eyes of nosy neighbors. St. Tammany roman shades can be purchased cheaply and relatively simply.
Bamboo Roman shades
Traditional Roman shades are made from fabric that is pleated in regular intervals. Bamboo Roman shades, however, are a stylish alternative to fabric Roman shades. Bamboo Roman shades are perfect for rooms with Asian-inspired themes or rooms with an earthy, casual feel.
Their natural feel can subtly frame your gorgeous window-view. Bamboo Roman shades can also be on glass doors that open into a sunroom, screened in porch, or deck for a natural bridge between the indoors and outdoors.
A variety of bamboo Roman shades are available. Most shades are a light wood color, but bamboo Roman shades can be found in deeper colors or patterns like tortoise shell inspired shades. The bamboo can lie flat, or be woven in a pattern. Shop around to find a shade that fits perfectly with your room.
Bamboo Roman Shade Benefits
Bamboo Roman shades are easier to clean than fabric shades. You can wipe them with a damp towel or vacuum them for a simple wash that will remove dust and dirt.
Be sure to measure the window or door you'd like to cover so you can plan accordingly.
Prices of bamboo Roman shades vary by the size of the window and quality of the shade material. Be sure to contact your contractor, and they'll be able to explain the understated elegance of St. Tammany bamboo Roman shades and how you can integrate it into your home
If you are looking for a St. Tammany blinds or shutter installation company then please call 985-727-1525 or complete our online request form.