Tips for Choosing the Right Slidell Shutters
---
---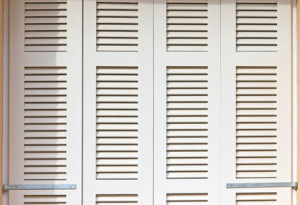 There are several different types of window treatments available for your Slidell home, but none of them will add the same quality of class and style as professional shutters. Shutters are versatile window coverings that can be installed on the inside or the outside of your home. They can be used as decoration, or they can be fully functional.
Slidell shutters have been a tradition in southern homes around the area for decades, and they are a great way to improve the exterior or the interior appearance of your home. There are several different styles and types of shutters to choose from, and it can be difficult to know which Slidell shutter will look best on your home. Here are some tips for choosing the right Slidell shutters to match the style of your house.
Consider Shutter Size and Placement
Before you get your heart set on Slidell shutter, you need to make sure that your home is equipped to handle the installation of shutters. If you are thinking about installing shutters on the outside of your home, you need to make sure that your home has enough room for the installation. Shutters will not work on a house that doesn't have enough space to install them.
Installing shutters on your home can also be difficult if your windows are located too close together. In this case, it could make the shutter look too crowded.
A homeowner should also consider the size of the window before determining what type of shutter to install on their home. The width and height of a shutter is determined by the size of the window. Here is a good rule of thumb. If the window is less than 33 inches wide, you should consider using a single panel shutter that hinges to either the left or the right of your window.
Choose the Correct Shutter Hardware
When you are installing Slidell shutters, one of the biggest aspects to consider is the type of hardware used to install your shutter. There are a variety of different shutter types, and all of them hang different. When you are installing a traditional shutter on the outside of your house, the hardware choice can make all the difference in the appearance of your shutters. The hardware of a shutter is how the shutter is attached to your home.
It is recommended that all shutters be installed with operable hinges, even if you do not plan on closing the shutter. Shutter hinges allow the shutter to swing open and makes it easier to clean and paint behind them.
Homeowners should avoid installing shutters directly into their siding with screws and nails as this will make the shutter look cheap and fake.
Consider Different Shutter Styles
Every home has a different style, and every homeowner has a different look they wish to portray through their home. Shutters can be a great way to reflect your own personal style onto your home. There are a variety of different types of shutters that can be installed on the interior or the exterior of your home.
Some of the most popular shutters include plantation shutters, French shutters, traditional shutters, wooden shutters, vinyl shutters and more. Each of these shutters has their own attributes, and it is important for a homeowner to consult a Slidell shutter specialist before deciding on what type of shutter would look best on their home.
Know the Different Types of Shutter Materials
Just like there are a variety of different styles of shutters available, there are a variety of different materials that these shutters are made out of. It is important for a homeowner to consider what type of material would best compliment the look of their home. You can start by knowing the different types of material available. Here are the most popular materials that shutters are made out of.
Real Wood Shutters – It is hard to beat the authenticity of real wood, and solid wood shutters are made from strong wood. While these can be more costly, they require less maintenance, and they are more durable.
Vinyl Shutters – If real wood is out of league, vinyl shutters are a great alternative to wood. They never need to be repainted, and they will hold their shape and color longer than other types of shutters
Composite Shutters – If you crave the look of real wood shutters, but can't afford them, composite shutters are the answer. These shutters are made out of laminated wooden panels, and they hold up to moisture better than most others shutters.
If you are looking for a Slidell blinds or shutter installation company then please call 985-727-1525 or complete our online request form.