Madisonville Blind & Shutter Company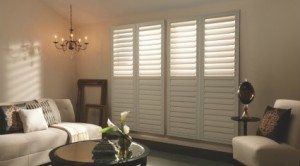 There's a great deal of creativity that the Madisonville blind and shutter specialists at All About Blinds & Shutters can offer to your home. Window treatments don't have to be so boring as they come in new colors and different varieties.
Window treatments are created to add value to a home. No, that's not all they are good for. Actually they are good for a number of reasons. Overall though they can add to the value of the home for resale purposes.
When people drive past, they will see beautifully decorated windows. Some of them may ever come in for a closer look which may help sell your home faster. Grab their attention with new blinds or shutters from the experts.
We never want to see someone unhappy with their window treatments. Our design consultants can come out and speak with you about your window needs and get you the right treatments.
Madisonville Blinds
How can Madisonville blinds help in your home? For starters,it can control the amount of light coming in. Most people buy them for these reasons because light control can help to lower our energy bills.
You might not think that blinds can lower energy bills but they can. When no sunlight is allowed in, the home stays cooler and your air conditioner does not have to be ran as much as when the rooms are too hot.
You will be able to drastically reduce your energy bills over the course of a year when you purchase name brand blinds and have them installed by All About Blinds & Shutters. We sell quality and not quantity.
Madisonville Shades
How do you measure for shades? You don't. All you have to do is give us a call and we'll come out to take measurements. It's better for us to do it because if we mess the job up, we'll come back and re-do the work.
We often see many people take on their own shade installations. That's fine if you already know what you're doing but for those who don't, it's not a good project to take on as many end up nailing them into the wall.
Don't get frustrated. All About Blinds & Shutters has the tools and also the proper equipment that it takes to hang your new window treatments. Call us before taking on the task all by yourself.
In order to learn all that our Madisonville, LA and shade contractors can do, it's important that you give us a call and meet with us. We know how to make our customers happy and it shows on their windows.
Recent Articles
Blinds and Shutters for Your St. Tammany Home - A Comparison

St. Tammany blinds and shutters are sometimes mistaken for each other, but they are very different products, although they have a similar function. Both have slats or louvres so light and air coming into a room can be controlled. Blinds are on the inside of a window and are used as an alternative to curtains.…

Read More

Mandeville Plantation Shutters for Beautiful Windows

Plantation shutters area a great way to add style and value to your Mandeville home. These fabulous blinds not only look stylish and expensive they also help insulate your house by keeping the sun's harmful rays out and your cool air inside, saving you big money on your utility bills. You may buy these shutters…

Read More

If you are looking for a Madisonville blind and shutter company then please call 985-727-1525 or complete our online request form.