Franklinton Shutter Company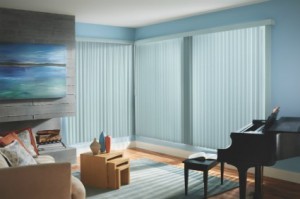 How many times have you told yourself time after time that you were going to get new window treatments this year? You are not alone if you've told yourself this more than one time. At All About Blinds & Shutters, we've heard about every excuse in the book as our Franklinton shutter company tells potential customers to make an appointment.
Window treatments are specifically designed to add beauty to the home and also protect the interior from becoming beaten up from the sun's harmful rays. Heat and UV rays together have been know to damage interiors by fading the furniture.
Having to deal with bad window treatments can be a pain in the neck. No one has the time anymore to install new ones. But that is what we're there for. We do the installations and the measurements so you don't have to.
Franklinton Blinds
All of us know about widow blinds. Franklinton, LA homes are covered with them as they are fairly inexpensive and relatively easier to install. Blinds are made up of several horizontal slats that can opened or closed depending on the level of sunlight that's desired.
Blinds are available in faux wood styles which makes them the perfect option for places that have moisture problems. They won't break or bend when exposed to water and can be easily wiped down. Now that's all the better reason to call All About Shades & Shutters.
Most people buy them because they offer all that wooden ones do without all the work thats involved in the upkeep. Wooden blinds are a lot harder to maintain and have to be treated carefully as they damage very easily.
Franklinton Shades
We get asked all the time about how shades are different than blinds. Shades are flat materials whereas blinds are not. They both protect the interior of our homes and will block out sunlight when necessary.
Glare can be reduced drastically using shades. Dealing with glare can be downright annoying as the sun moves to different positions throughout the day. Glare tends to ruin TV shows, family activities and other events that take place in the home.
Call All About Blinds & Shutters for ways that you can get quality shades installed in your home, office, apartment s or condo. We make it very easy to get good window treatments on the home.
Call today and get your free quote. Living with your current window treatments can be frustrating. Our Franklinton blind and shutter company will make you appreciate what good widow treatments can do for your home.
Recent Articles
Why Are Abita Springs Polywood Shutters Gaining Popularity These Days?

Have you heard about polywood? This is a material which is used to manufacture the coverings of the doors and windows. This is actually the substitute of wood which is engineered to provide the feel of wood. People built homes using different kinds of materials. You need to choose the other accessories of the Abita…

Read More

Chalmette Types of Shutters

Polywood - The Chalmette polywood blinds type of window covering is a man-made wood substitute designed to offer the Chalmette homeowner stronger, more durable and more colors in an easy to clean, high R-rating paintable (if needed) window treatment. Roll Down Hurricane - The hurricane roll down type of exterior window covering is mostly used…

Read More

If you are looking for a Franklinton blind and shutter company then please call 985-727-1525 or complete our online request form.