Folsom Blind & Shutter Company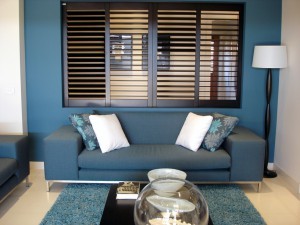 Each year we lose more heat through our windows as our windows age. An aged window can end up costing you more per month to heat your home. But if become better equipped, with new blinds, shades, or shutters, you can actually lower your heating bills. All About Blinds & Shutters is all about saving our customers money. We are the one stop Folsom, LA blind & shutter company.
Don't take our word for it. Ask our customers. Theyll tell you what we sale is of quality. You'll always see more quality in our products than any others. You can go buy your blinds from a local package store but you won't get the same effect for your windows.
What you'll get from a package store is a fixed size, one color only blind. You get what they have left after being picked over by customers looking to fit their windows with something unique.
Folsom Blinds
Blinds come in all shapes, colors, and sizes. If you're moving into a new home or just had new windows installed and want to spruce them up, Folsom blinds are the answer. You can find a variety of blinds that suit your needs:
Wood blinds
Faux wood blinds
Blinds
Woven woods
We specialize in custom blinds. Custom fitted blinds fit onto your windows not your neighbor's. We will come out and measure and install them for you so all you have to do is sit back and enjoy them.
Folsom Shutters
Interior shutters are created by professional craftsmen who take their good ole' time to ensure a quality product. You get the opportunity to have them on your windows. They're safe and very effective at creating new looks.
When you want change in the home, go with Folsom shutters. We have several materials to chose from and a plethora of colors. You'll come to notice that our shutters are as unique as you are. Let us show you how creative we can make your new shutters look.
Custom interior shutters can be fitted to any window in the home and anywhere in the home. Mostly they are found in living areas as they can be easily opened or closed at your discretion. There are so many different options out there for your windows.
Make your home different from all others. Just call the Folsom blind and shutter company at All About Blinds & Shutters to find out how you can get a custom installation. We want you to feel proud about what's on your windows.
Recent Articles
What You Need To Know About St. Tammany Plantation Shutters

St. Tammany Plantation shutters are becoming a popular, effective way to add a new, elegant look to your home. They are both functional and attractive. Parts of a St. Tammany plantation shutter Traditional St. Tammany plantation shutters have a rather simple design. Plantation shutters normally are made up of a set of full-length vertical panels,…

Read More

How To Choose The Best Blinds & Shades For Kid's & Pets

Warning labels on blinds and shades are not enough when it comes to keeping kids and pets safe. The potential hazard of strangulation by a window covering cord is very real. If you have come to understand that it's best to choose a blind or shade that is safe for the little ones in your…

Read More

If you are looking for a Folsom blind and shutter company then please call 985-727-1525 or complete our online request form.