Bush Blind & Shutter Company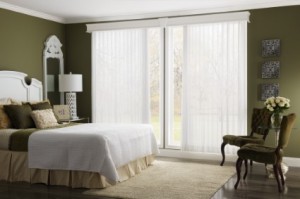 You do not have to go far in order to have interior shutters installed in your home. At All About Blinds & Shutters, you will learn a lot about good window treatments. Since we're so close, we can teach you even how to keep them maintained.
Most homes have poor indoor air quality which tends to create a lot of dust buildup on just about everything in the home including the window treatments. This can be so frustrating to some as it's hard to get off.
All you need is a soft cloth and some safe type of cleaning solution which depending on the material it is created from, you will need either wood friendly or composite cleaner. Spray them down and wipe carefully.
You have to be very gentle with Bush blinds and shutters because they work with slats which are very brittle. Even the slightest tug can send them coming down. We always recommend using a step ladder or something to ensure they are handled properly.
Bush Blinds
Many blinds today have been updated to the point where they practically do not need any maintenance or repairs. Some of them even come motorized for added conveniences. Advancements made to them allow them to also become longer lasting.
Longer lasting Bush blinds can keep your home looking beautiful forever and trap the sun from coming in and damaging your interior. Too much exposed sunlight can also damage your wall hangings and the interior paint.
All About Blinds & Shutters are considered to be the pros when it comes to window blinds. There's so many to choose from as they come in all styles. Call us today for your free consultation.
Bush Shades
If you're not a blind or shutter person then take a look at our shades and all that they have to offer. Shades offer security for windows old and new. They can block out or let in sunlight to reduce the chances of health problems.
Not too many people are aware, but shades can protect one's health. Keeping yourself out of the direct path of sunlight can reduce the chances of eye related problems and migraine headaches.
A better home means better shades. We only sell and install quality shades. We carry many brand names and have the style that you need in order to make your home look and feel more comfortable.
We are the Bush, LA blind and shutter experts who can take care of all the hard work while you get the opportunity to sit back and relax. Our shutters, blinds, shades and more are only a phone call away.
Recent Articles
What You Need To Know About St. Tammany Plantation Shutters

St. Tammany Plantation shutters are becoming a popular, effective way to add a new, elegant look to your home. They are both functional and attractive. Parts of a St. Tammany plantation shutter Traditional St. Tammany plantation shutters have a rather simple design. Plantation shutters normally are made up of a set of full-length vertical panels,…

Read More

Solar Shades for Mandeville Home and Office

There are a wide variety of Mandeville solar shade products. You're sure to find a high quality, beautiful and highly functional solar shades that meets your home and business needs. Solar shades are available in a variety of densities and colors which can provide solar protection along with reduced glare and brightness on work surfaces…

Read More

If you are looking for a Bush blind and shutter company then please call 985-727-1525 or complete our online request form.