Bogalusa Blind & Shutter Company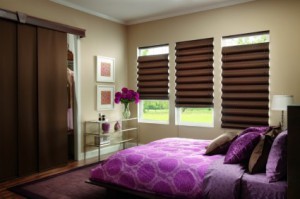 We often treat our windows just like we do our vehicles, roofs, and anything else that a lot of care needs to go into. All About Blinds & Shutters has what you're looking for. We're local so we tend to know our customers a lot better than a package store would. That's because our Bogalusa blind and shutter experts are specialists when it comes to window treatments.
The problems with package store employees is they are not properly trained to know what to look for in a window treatment. They often hire young adults right out of high school to sell window Bogalusa shutters and blinds.
If you want more than that, come to All About Blinds & Shutters where you'll learn all there is to know from our experts. You will learn how to keep your new shutters clean and signs that they are damaged.
We can also help pick out your interior shutters. They are available in all different sizes and color options which can make the process a little bit more difficult for you. So call to let our specialists help.
Bogalusa Blinds
Blinds are made to make your home's window extra special. When you purchase your Bogalusa, LA blinds from us, we want you to know that you will be in the best of hands as our window treatment specialists can help with the consultation,measurements and installations.
The benefit of having blinds is that they offer a much more modern style to the windows in the home and can prevent any drafts from getting through. This can and will reflect on your monthly energy bill.
There's less of a chance of our blinds being bent of cracked. They are made from the finest materials making them durable and resistant to moisture and weight bearing products. Blinds can make your widows look complete.
Bogalusa Shades
Shades are along the same line as blinds in they come in all different styles, many of them are resistant to weight and other damages, but shades offer something that blinds cannot and that's total blackout.
For those of us who work long shifts all night and want to come home and sleep but can't due to sunlight peering through the windows, window shades can be your best friend as they can block out sunlight completely.
Window shades can be installed just about anywhere in the home. They are great for bedrooms and bathrooms where privacy is a number one concern. Call us and have our designers bring you samples.
All About Blinds & Shutters are the premier Bogalusa bind and shutter experts in the area who go that extra mile for their customers. Call us before buying a stocked option from your local window treatment store.
Recent Articles
Covington Wood Blinds

In interior design, the blinds found on windows and doors are major decorating elements. Blinds made of wood or those with a wooden look add a feeling of warmth and coziness to the atmosphere in the room. They provide privacy without looking stark. They have an inviting look and add beauty to the rest of…

Read More

Blinds and Shutters for Your St. Tammany Home - A Comparison

St. Tammany blinds and shutters are sometimes mistaken for each other, but they are very different products, although they have a similar function. Both have slats or louvres so light and air coming into a room can be controlled. Blinds are on the inside of a window and are used as an alternative to curtains.…

Read More

If you are looking for a Bogalusa blind and shutter company then please call 985-727-1525 or complete our online request form.