Bedico Blind & Shutter Company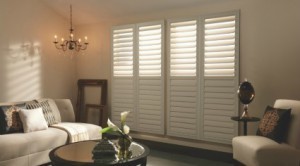 All About Blinds & Shutters invites you to take part in our custom window treatment installations. If you currently have blinds or shutters on your windows that are outdated, give our Bedico, LA blind & shutter company a call. We have an extensive range of window treatments that are just waiting to be installed in your home.
From simple to chic, we have the look you want. And we have the prices that you can afford. You'll pay close to what you would pay at a package store for their blinds, but you're getting the whole package from us.
Window treatments somehow make the view seem a lot different from your windows. It's a whole different world out there. Custom window treatments in Bedico can intensify your view, even if it's only of your neighbor's garage.
We've been around for over 15 years providing home and business owners with something better for their windows. You'll never have to "settle" when you get your blinds or shutters from us. You'll feel confident and secure with our window treatments.
Bedico Blinds
Wood blinds look very classy on windows in Bedico homes. Not only will you find them in different colors, but you'll also find them in different slat sizes. Wood blind slats come in the following sizes:
We got your size and the type of wood blind that you would feel good about. Just make the call and we'll come out and do the rest. All About Blinds & Shutters carries the custom options which would look right in your home.
Bedico Shutters
Now that you're interested in interior shutters, you should learn more about what will be hanging on the sides of your windows. There's a lot to know before setting off to buy your first set of interior shutters.
First of all, they are made out of wood or poly. Most people go with wood because it can be custom painted to match your home's decor. The maximum width per panel is 37-inches. They come in all different shapes.
Poly is made from a composite of materials. They come in white and off-white. The maximum width per panel with the poly option is 27-inches. Smaller panels are a far more better value as they won't sag like wider widths tend to do.
Call and make and appointment today with the premier Bedico blind and shutter company at All About Blinds & Shutters . We have all that you're looking for. Let our designers create something new in your home to love.
Recent Articles
Make Your Home Eco-Friendly With St. Tammany Polywood Shutters

Apart from the design and structure of a room, details of the interior design will give it personality, beauty and panache. It is therefore important to take the time to consider choices of soft furnishings. Dress Your Windows With St. Tammany Polywood Shutters One main kind of soft furnishing to pull the look of a room…

Read More

Mandeville Faux Wood Plantation Shutters

Having a stylish Mandeville home means upkeep. Sometimes designers and home owners forget when selecting elements for remodeling and decorating that keeping certain elements clean can be difficult and time consuming. Thankfully, that's where the upside of Mandeville faux wood plantation shutters lie. While many amazing embellishments can start to look old and tired if…

Read More

If you are looking for a Bedico blind and shutter company then please call 985-727-1525 or complete our online request form.